ALCHEMY IN THE GOLDEN STATE
California Dreamin', 1967-1978 (-2012)
CURATED BY MARK TOSCANO
ANSELMO
CHICK STRAND, USA 1967
colour + b&w, 4', 16 mm, v : NO DIALOGUE
CHRISTOPHER TREE (aka SPONTANEOUS SOUND)
LES BLANK, USA 1968
colour, 10', 16 mm, v : NO DIALOGUE
THE LAST SUPPER
MIKE HENDERSON, USA 1970-1973
colour, 8', 16 mm, v : ENG, sub : —
AETHER
DAINA KRUMINS, USA 1972
colour, 5', 16 mm, v : NO DIALOGUE
ELIXIR
AMY HALPERN, USA 2012
colour, 7', 16 mm, v : NO DIALOGUE
WATERFALL
CHICK STRAND, USA 1967
colour, 3', 16 mm, v : NO DIALOGUE
TWELVE (THE FIRST THREE PARTS)
BETH BLOCK, USA 1977
colour, 9', 16 mm, v : NO DIALOGUE
Saint Flournoy Lobos-Logos and the Eastern Europe Fetus Taxing Japan Brides in West Coast Places Sucking Alabama Air
WILL HINDLE, USA 1970
colour + b&w, 12', 16 mm, v : NO DIALOGUE
QUICK BILLY ROLLS 14, 41, 43, 46, 47 & 52
BRUCE BAILLIE, USA 1967-1969
colour, 17', 16 mm, v : SILENT
Maints cinéastes qui ont commencé dans les années 1960 ont évoqué une divergence de sensibilité entre les deux côtes : l'Est et l'Ouest avaient des intérêts différents, et l'esthétique et les concepts cinématographiques n'étaient pas les mêmes. Dans un entretien accordé en 1978, le cinéaste Robert Nelson, natif de San Francisco, a déclaré à propos d'une présentation de ses films à New York : « Une fois sur place, mon film avait l'air, dans le contexte du formalisme new-yorkais, […] de quelque chose qu'un gitan aurait apporté sur une couverture déroulée sur le sable, comme ces objets effrayants faits main disposés çà et là ».
Bien que nombre d'entre eux parle du contraste entre une côte Est cool et une côte Ouest chaleureuse, un style « West Coast » unique n'a pourtant jamais vraiment existé. En ce sens, ce programme relève un peu de la fiction. Les notions classiques du California Dreamin' et d'une côte Ouest excentrique, d'une poésie libre et vagabonde, ont inspiré ce programme éclectique qui s'articule autour du fantasme d'une identité cinématographique propre au Golden State.
Présenté par Mark Toscano
Veel filmmakers die in de jaren 1960 opkwamen, hadden het over een radicaal verschillende gevoeligheid tussen Oost- en Westkust, zoals dat ook weerspiegeld wordt in de aanpak van de respectieve filmmakers en de esthetische en conceptuele strategieën van hun films. In een interview uit 1978 had filmmaker Robert Nelson uit San Francisco het over het tonen van zijn films in New York. Hij zei: 'Toen ik daar aankwam, leek [mijn] film in de context van dat formalisme in New York (…) als iets waar een zigeuner mee kwam aandraven op een deken en dan op het zand uitrolde als een hoop harige handgemaakte objecten die daar maar wat lagen.'
Hoewel velen verwijzen naar een toenmalig contrast  – East Coast 'cool' vs. West Coast 'warm' – heeft een uniforme 'West Coast'-stijl nooit echt bestaan. Dit programma is dan misschien eerder een soort fictie, waarbij de klassieke begrippen 'California Dreamin' en excentrieke, free-flowing West Coast-poëzie de inspiratiebronnen vormen en alles draait rond de welbekende fantasie van een  filmische 'Golden State'-identiteit.
Ingeleid door Mark Toscano
Many filmmakers who emerged in the 1960s have spoken of an East Coast/West Coast division of sensibility, as reflected in the approaches of the filmmakers and the aesthetic and conceptual strategies of their films. In a 1978 interview, San Francisco filmmaker Robert Nelson spoke of showing films in New York, saying, " Once I got there, [my] film looked to me in the context of that formalism in New York… like something a gypsy brought in on a blanket and rolled out on the sand, like a bunch of hairy handmade objects that were all sort of laying there. "
Though many refer to an East Coast cool vs. West Coast warm contrast of the time, a uniform " West Coast " style has never really existed. This programme is then something of a fiction, perhaps. The classic notions of California Dreamin'  and an eccentric West Coast, free-flowing poetry were inspirations for this eclectic program themed on the notion of a familiar fantasy of a Golden State cinematic identity.
Introduced by Mark Toscano
---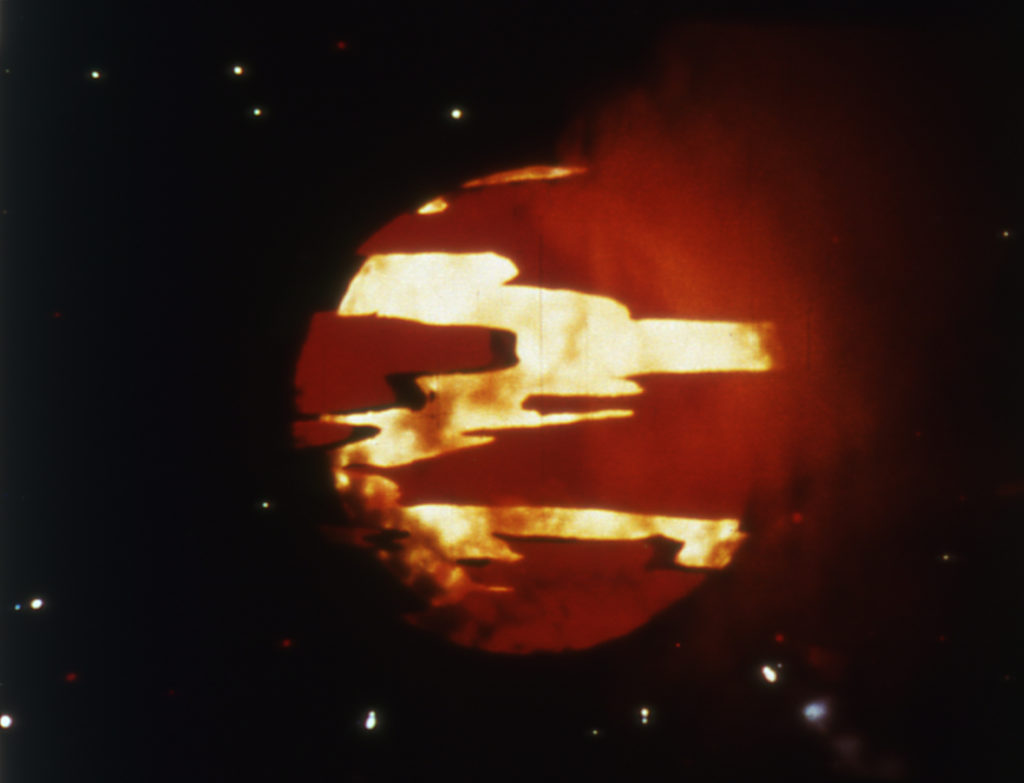 ---
---
---
Anselmo, Christopher Tree, The Last Supper, Aether and Quick Billy Rolls restored by and courtesy of the Academy Film Archive. Waterfall was restored by the Academy Film Archive and the Pacific Film Archive with funding from the National Film Preservation Foundation, print courtesy of the Academy Film Archive. Elixir courtesy of Amy Halpern. Twelve courtesy of Beth Block. Saint Flournoy courtesy of the Will Hindle Collection at the Academy Film Archive.
---
Related:
Âge d'Or Festival 2016
/
Bruce Baillie
/
Japan
/
The West Coast